Elena Dana
Vocalist / Songwriter / Vocal Coach
---
click here to secure your place for the above course

EVENING classes: Intensive vocal training six hour course Mon, Wed & Fri 7-8pm first 2 wks of July
To receive information about future classes select an option below:

From Fans
Joe Gardner, Writer
"House on the hill - instant classic!"
John Sibley, Musician
"Elena is a talented musician and a gifted songwriter and performer. My Life With You is one of my favourite songs. Go see her live or buy her EP, it's well worth it - she deserves to be huge!"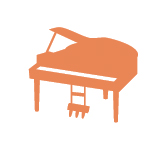 From Fans
Lyubov Pronina, Journalist
Elena is a fantastic and captivating performer who lives through every bit of emotion when she sings, a voice to look out for!"

Frankie Ward, Blogger
"A great musician and songwriter. Great stage presence and lovely voice - Remember Me is my favourite."