Elena Dana
Songwriter / Vocal Coach / Arts Manager
Welcome to Elena Dana's new website!
From Fans
Joe Gardner, Writer
"House on the hill - instant classic!"
John Sibley, Musician
"Elena is a talented musician and a gifted songwriter and performer. My Life With You is one of my favourite songs. Go see her live or buy her EP, it's well worth it - she deserves to be huge!"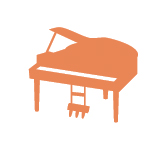 From Student
Kenny, Sound Engineer
"Elena is amazing at what she does, the way she breaks down the techniques makes it easy for the learners to understand and she always keeps the lessons fresh and interesting. Plus she actually has a passion for helping people which makes the lesson so much better because you have a teacher who cares"