Elena Dana
Music Educator / Songwriter / Cultural Manager
Join my Mailing List here:

From Fans
Joe Gardner, Writer
"House on the hill - instant classic!"
John Sibley, Musician
"Elena is a talented musician and a gifted songwriter and performer. My Life With You is one of my favourite songs. Go see her live or buy her EP, it's well worth it - she deserves to be huge!"

Lyubov Pronina, Journalist
Elena is a fantastic and captivating performer who lives through every bit of emotion when she sings, a voice to look out for!"

Frankie Ward, Blogger
"A great musician and songwriter. Great stage presence and lovely voice - Remember Me is my favourite."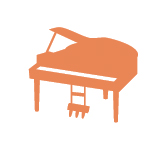 From Student
Vera, Web Scientist


"I've been to several Elena's masterclasses and workshops before, and it's always a great fun and amazing atmosphere. It's much more difficult to organise a group of students instead of one - to make sure that nobody's got bored, everyone understands material and communication in the group is maintained - and Elena has a great talent in it, along with plenty of vocal exercises for relaxing one's body and mind and making their singing voice more rich, resonant and confident. I'm particularly shy in public, but with Elena's help I always found these master classes very engaging. :) And she's an amazing singer herself - always very nice to hear her voice, and then realise how provided exercise really can help to come nearer to her level of singing"